This page is the brochure for your selected program. You can view the provided information for this program on this page and click on the available buttons for additional options.
Charles University (Partner)
Prague, Czech Republic
(Exchange Program) (Outgoing Program)
| | | | |
| --- | --- | --- | --- |
| Majors & Minors: | Computer Science, Economics, Education, English, Finance, Health and Human Performance, History, Irish Studies, Law, Liberal Studies, Linguistics, Mathematics, Music Education, Pharmacy, Philosophy, Physics, Political Science, Sociology | Language of Instruction: | English |
| Language Requirement: | None | Minimum GPA: | 2.8 |
Charles University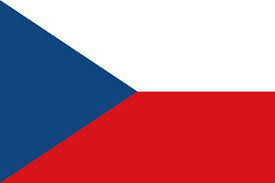 Charles University in Prague, Czech Republic, was founded in 1348 by the Czech King and Roman Emperor Charles IV. Distinguished alumni of Charles University include Albert Einstein and Johannes Kepler. Today, the University has over 42,000 students and is regarded as one of the Czech Republic's oldest and finest institutions.



Academics


Every faculty offers a variety of courses and seminars, mostly in English. Faculties present the lists of courses on their websites:
Faculty of Arts http://www2.ff.cuni.cz/FF-945.html
Faculty of Humanities http://fhs.cuni.cz/FHSENG-350.html
Faculty of Social Sciences http://fsveng.fsv.cuni.cz/FSVEN-420.html
Faculty of Education http://it.pedf.cuni.cz/socrates/index.php?lang=en
Faculty of Pharmacy in Hradec Kralove http://www.faf.cuni.cz/en/
Please note that only the CU faculties listed above participate in the cooperation with your home university. Should you wish to study at a faculty which does not, contact Jana Pistorova in advance to find out if you can choose some courses there.

b) A list of courses in English, German and French can be also found on the website for Erasmus+ exchange students http://www.cuni.cz/UK-2047.html . These courses are available to non-European students.

c) There is also a central database of courses on https://is.cuni.cz/studium/eng/predmety/index.php?KEY=Az1
Choose a faculty and the language and all available courses will show up. You can also choose a department or insert the name of the searched subject in the box "title" and all relative courses at various CU faculties will appear.

Nevertheless, this list gives an overview of all courses ever offered so it can not be regarded as up-to-date but courses tend to be the same to a high degree every academic year. They are always updated shortly before the start of the semester. The choice of courses is discussed after arrival and may be changed according to new circumstances.

It is necessary to click on the chosen course and check in its description:
• Faculty and department by which it is offered
• language of instruction
• semester

Important: Most of the courses should be chosen at one faculty, possibly from the offerings of the department corresponding to the student's major. This department will then be considered the student's "host" department to which the application materials will be sent.

Courses offered to Erasmus program students are available for non-European exchange students.
Also programs in English offered as paid programs for foreign students are available (free of charge) with the exception of The East and Central European Studies program at the Faculty of Arts ("CUFA" codes) and The Undergraduate Program in Central European Studies ("YBAU" codes) and the CET courses ("YBAC" codes) at the Faculty of Humanities. Exchange students can be admitted to one or two courses of these programs, if the capacity allows it, only after admission to a department's regular courses.

After the admission by the relative faculty, the student may apply to one or two courses at another CU faculty as well.
Academic year: The winter semester starts at the end of September/beginning of October, finishes before Christmas and January is the exam period. The summer semester starts at the end of February, finishes at the end of May and June is the exam period. Official information can be found on http://www.cuni.cz/UKEN-26.html

There is also a lot of useful information on the following websites:
http://www.cuni.cz/UK-4050-version1-1f74791382004dbba50db57eac22de.pdf
http://www.cuni.cz/UKEN-191.html
http://www.cuni.cz/UK-4050-version1-3c1b0e5286444f83a062e34bd5fe4c.pdf
http://www.cuni.cz/UKEN-1.html
Housing & Meals


Accommodation arrangements are determined by the individual academic faculties at Charles. Some faculties provide UM students with a stipend to cover housing and meal costs. Other faculties arrange university housing and provide meal stipends for exchange students. Students typically live in double-occupancy rooms with a shared kitchen and bathroom. Single rooms are not available. Bed linens are provided but cooking utensils and towels are not. If Charles University arranges accommodations, the accommodation agreement will be included as part of the acceptance letter. If a student would like to find accommodations on his/her own, it is important to note that an accommodation agreement is already necessary when applying for a visa.

Helpful link when searching for accommodation:
https://www.facebook.com/groups/524182954269921/?hc_location=ufi

The average cost of living per month:
Accommodation in a university dorm – CZK 3000
Meals in university cafeterias – CZK 3000-4000
Public transport – CZK 260

Accommodation of exchange students in student dormitories is arranged by the receiving faculties. They are mostly lodged in the Vetrnik and the Hvezda dormitories.

Students will be required to pay booking deposit of CZK 1800 approximately 2 months before their arrival to Czech Republic and moving into the dormitory. Students interested in a long-term rent of the dormitory place are preferred, because otherwise we have problem to house all interested incoming students, especially in the month of October (many students use dormitory capacities only as temporary accommodation instead of hostels while searching for a private lodging). If the student moves out of the dormitory before the end of semester, there is a fine deducted from the deposit.

More information about studying in the Czech Republic can be found on the webpage of the Centre for International Services http://www.studyin.cz/

Online CU news can be found on http://iforumeng.cuni.cz/
Cost Information


Exchange students pay their tuition, room, and board to UM. Students are charged for a double room and all-campus meal plan at UM. UM financial aid can be applied towards tuition, living and travel expenses while on this program.



Credit Transfer


Students will register for their classes upon arrival at Charles University. Charles University uses the European Credit Transfer System (ECTS). Students should enroll in 30 ECTS credits per semester which is equivalent to 15 UM credits. The minimum full-time load at Charles University is 24 ECTS.



Program Dates


Semester 1: late September to late February;
Semester 2: late February to July
Fast Facts


Exchange levels: undergraduate, graduate
Language of instruction: English, Czech
Language Requirement: none
University website: http://www.cuni.cz/UKENG-1.html
Length of exchange: semester or year
Prague at a Glance




Population


1,300,000



Climate


Warm summers, mild winters; moderate precipitation



Proximity to


Berlin: 215 miles
Vienna: 190 miles
Munich: 240 miles
Budapest: 330 miles

Prague, Czech Republic
The City
Prague, often called Golden Prague, is a city that doesn't require an introduction. One of the world's most famous cities, it is regarded as the 'Architectural Jewel' of Europe, and some say it is the continent's most beautiful city.
Prague, the capital of the Czech Republic, is situated in Central Bohemia on the Vltava River in the heart of Europe. The city is steeped in history and the architecture of Prague reflects this. The city is famous for it's architectural gems, which have remained intact for over 600 years despite enduring World War II, and 40 years under communist power.
In addition to it's period architecture, Prague boasts gourmet restaurants, numerous museums, boutiques and shopping centers, and a thriving night life.
Prague is also a cultural and artistic epicenter and it attracts tourists, artists, and writers, who come to Golden Prague to witness the city's beauty, and it's numerous events and festivals. Students are also drawn here, because of Charles University and it's reputation as one of the region's finest institutions.
Prague truly lives up to its reputation of one of Europe's best cities.
| Term | Year | App Deadline | Decision Date | Start Date | End Date |
| --- | --- | --- | --- | --- | --- |
| Spring | 2018 | 09/12/2017 | 09/26/2017 | 02/15/2018 | 06/30/2018 |